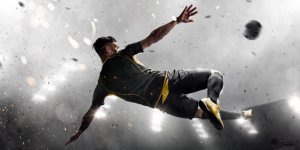 Thanks to the committee and coaches for kicking off the season with a successful Booster's Night. Here are Michelle Lusk's Top Six takeaways from the event.
NOTES FROM VIRTUAL BOOSTER MEETING — Thank you Jason Gropper for taking notes and to the entire Steering Committee (listed below) for all their hard work. Individual contact emails for those on the Booster Steering Committee are at the end of this email and in the notes.
DUES and WARM UP DRI-FITS DISTRO TODAY — We are doing great on dues. It would be terrific to have 100 percent participation (see attached flyer for ways to submit payment or get assistance). We are distributing the white warm up Dri-Fit shirts provided to EVERY player by the boosters TODAY so they can wear them when they warm up at their games on Tuesday. Liz Talotta (Thank you for ordering and organizing this effort.) will be at the girls practice and Michelle Lusk (me) will be at the boys practice.
HOME GAME STREAMING — Thank you to Angie Gary (overall organizer and primary Girls game streamer) and Christine Schofield (Assistant Organizer and streamer) for organizing game sign up and training. Also, thank you for the great response to help with this. All questions/interest should be directed to Angie Gary at

[email protected]

. FOR ALL YOU FANS, HOME games will be streamed starting tomorrow. You can access it by going to our website at yhsboosters.org and going to the YHS Streaming tab at the top. You can also access it by going to youtube and searching YHS Boosters where the streamed games are maintained for access even after the game has ended.
ALL SENIORS (Boys and Girls) — Meet at the front of the school tomorrow, Tuesday, April 27th at 5:30pm for your Senior headshots/masked group photo with our professional photographer (Keely Owendoff, Soccer Booster Parent). Senior nights are fast approaching (Boys on May 20th and Girls on May 27th) so we are moving quickly on all our efforts to honor Seniors. Wear your full uniform and bring a mask. Once done, Girls can get on the bus for the away game and boys can head to the field for warmups.
BOYS SOCKS — can be purchased from Beth Mahan at

[email protected]

(Boys Varsity) and Christine Schofield at

[email protected]

(Boys JV) for $12 a pair.
POP UP SALE HUGE SUCCESS — Thank you for your support, to all the individuals who helped work it, and to Annalena for managing all the money! Electronic payments are still coming in, but I know we made over 1k.


Have a great week and GO PATRIOTS SOCCER!!!!!! Michelle Gibson Lusk

CONTACTS for BOOSTER STEERING COMMITTEE
Michelle Gibson Lusk (yhssoccerbooster2020@gmail.com) or personal [email protected] (Co-Chair and Senior Night Boys)
Liz Talotta [email protected] (Co-Chair)
Annalena Winer [email protected] (Treasurer)
Camille Scarborough [email protected] (Website, girls)
Jason Gropper [email protected] (Website, boys)
Wendy Green [email protected] (Senior night Girls)
Linda Woods [email protected] (Spirit)